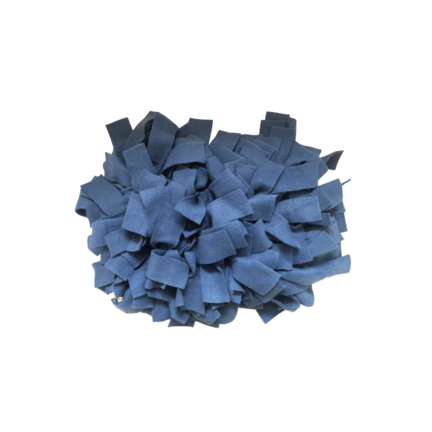 Snusemåtte
Blå, Lille
€ 16,14
Hjemme hos os er disse snusemåtter altså bare et hit blandt mine hunde!
Gem hundens foder eller godbidder blandt strimlerne og lad hunden snuse sig frem til dem.
Kan bruges til hunde der har tendens til at spise for hurtigt/sluge maden eller bare som en rigtig god og meningsfyldt måde at aktivere din hund på.
Måtten består af en skridsikker gummimåtte og fleece strimler i varierende længde.
Fås i 2 størrelser: (måttens mål, dertil kommer strimlerne der hænger udover)
Lille : 32,5 x 20 cm : Pris: 120,- kr
Stor: 41 x 28 cm : 199,- kr
Har du andre farveønsker end de viste, så kontakt mig endelig.
Efter endt brug, ryst krummer og rester ud af måtten og undgå at bruge vådt foder.
Kan vaskes i maskinen på 30 grader eller lægges i blød og luft tørres med strimlerne hængende nedad.
Som med al legetøj så anbefales det at have hunden under observation når den bruger snusemåtten.
Unfortunately, the variant cannot be bought, as there are no more in stock
Weight: 650 g.